Leigh Jones

Agent

in Brandon, MS
Associate Information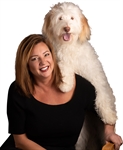 Expertise Types
Commercial, Condominiums, Farms, Land, New Homes, Relocation, REO, Residential, Residential Investment, Single Family Homes, Townhomes
Over the years Leigh Jones has developed a strange affection for power tools and equipment. Yeah, she knows her way around your various saws and drills, but she chomps at the bits for any chance to crawl into a CAT 320 excavator and move some serious dirt. Leigh's affinity for construction has mirrored her own journey in life as she has built up to the successful woman she is today.
Leigh started in real estate in the Birmingham area. She was a top producer and was closing a huge amount of volume each month. She had become a great negotiator and very strategic in her business during this time. After a few major life events she became exhausted and burned out and, quite frankly, never wanted to sell real estate again.
There was a different plan for Leigh's life, though. Leigh says her brother-in-law, who is pastor of the Word of Life church, talked her into moving to the Jackson area, where he utilized her construction skills to help build their new church campus. He told her, "I know you would be walking away from a lot of money; but it's just money. You would have the opportunity to live a peaceful life in a place where you could raise your children right."
Leigh decided it was best for her and her children to move to the area, where she helped with the church construction and started her own door refinishing business. She started selling real estate again on the side for extra income. Although she had previously given up on the idea of real estate being her main career, she found that it came so naturally to her as if she wasn't really working. As her real estate business grew again, she couldn't deny this was what she was meant to do.
She is grateful to her brother-in-law for encouraging her to move to the area and for helping open her eyes to her true passion which is quite simply, loving and helping people. This focus was the part of her real estate business that was hiding during her time in Alabama. Now that she had made her passion for people her top priority in her business she found herself truly thriving and happy.
As Leigh's real estate business was growing she, one day, happened upon an orange dog with broker, Ryan Porter. This orange dog is the mascot and part of the branding genius behind NextHome Realty. "It didn't look like any other real estate company. There was something different about it and I wanted to know more." She did her research alongside Ryan and they fell in love with the NextHome brand and marketing strategies. "I found that if you can work a smart phone you can sell real estate with the unique tools NextHome has created. I have never thought of myself as a risk-taker, but I followed my heart." Soon after, Leigh helped Ryan open the first NextHome Realty Experience franchise in Central Mississippi. "Our office is not a 'normal' office," she says. "Our conference table converts into a ping pong table. We have a creative environment. Clients, agents and other Realtors® love to get together at our office. It's a good connection spot."
Doing things out of the box has become the norm for Leigh. Once again her love for construction has directed a good portion of her real estate focus towards creating and bringing new marketing strategies to local, custom builders. She is taking her team and partnering with builders that have never used a Realtor® before. "We became their exclusive agent and we are helping them sell out of everything they have, even before they are built! We have developed a unique and proven system not seen in this market, connecting the homebuyer with the homebuilder and their product." Leigh continues to build an all-star team around her and most recently added Dana Marsalis, formerly of Mad Genius, a marketing and account specialist who also happens to be a realtor and home designer as part of their team.
More than Leigh's obsession for construction, equipment and real estate is the love for her family. Her children have been actively involved in her business. "My son Jackson Jones 17, who plays soccer for Hartfield, does all kinds of miscellaneous work for us around the office, as well as putting out signs, helping people move, and work that my clients don't want to do. My daughter Kaylei Atchley, 26, who lives in Austin, built out our website and the back end SEO. It's a dream come true for me to be building a business with my children involved."
Leigh is currently building a home on the water where she and her family can jump on their jet skies at the end of the day and enjoy quality time together. "I have a great life. I have a career that I love. I have two awesome kids, and a crazy Golden Doodle. Life is good!"
It is apparent that Leigh loves all things that involve building. Whether it's building a business, homes, or relationships you can be sure to find Leigh fearlessly constructing all aspects of her life towards true success which starts with a strong foundation of her loving and helping others.
--